December 18, 2018
|
Other
Beyond API Documentation: Designing a Hub for a better Developer Experience

There weremany visitors to stop by and listen to Sylvain Mauduit at the API Days this year. If you missed Dailymotion's Lead API Evangelist's talk, here is your catch-up session.
Sylvain started by a quick presentation of Dailymotion's API journey. He explained that we chose to open our REST API to the public because we really think that creating a community is the key to a better product. We did a lot of improvement on our Developer Portal since its creation in 2011, and for 7 years now our API contract didn't break in time.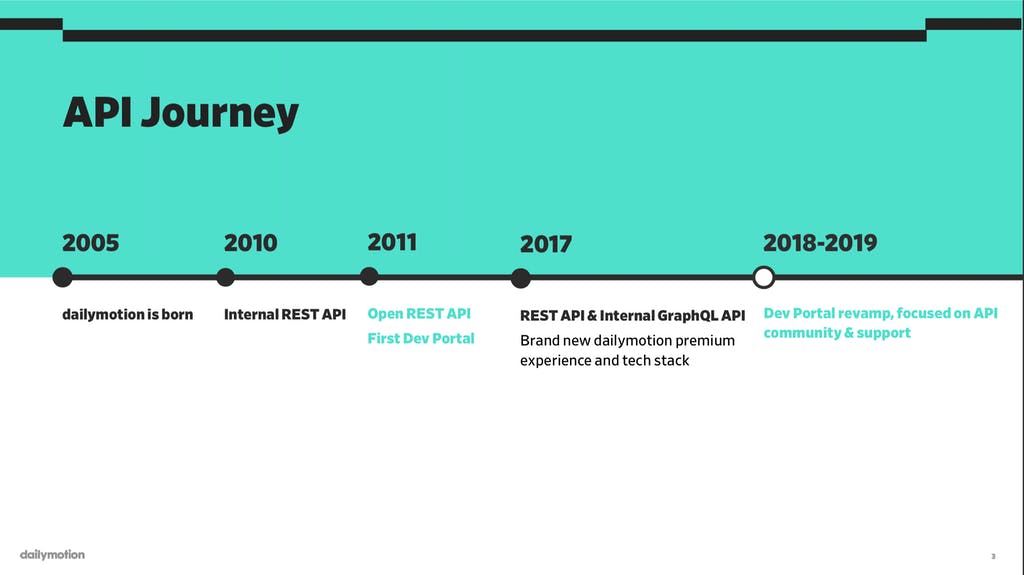 If you're familiar with Dailymotion Developer Portal, you know that we offer 3 different APIs: the Data API, the Player API and the Reporting API. These engines are complementary and allow developers to manage the entire video streaming workflow on their own.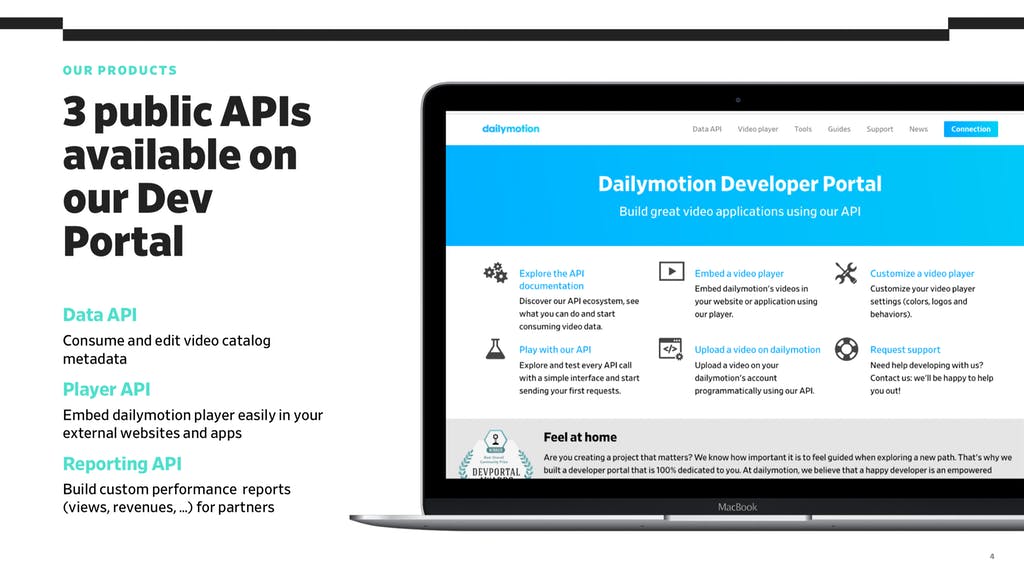 There is no point in trying to create a great community around APIs if the basic needs of developers are not ensured. Before starting any communication strategy, you should make sure that your product is strong and stable, as we did at Dailymotion years ago.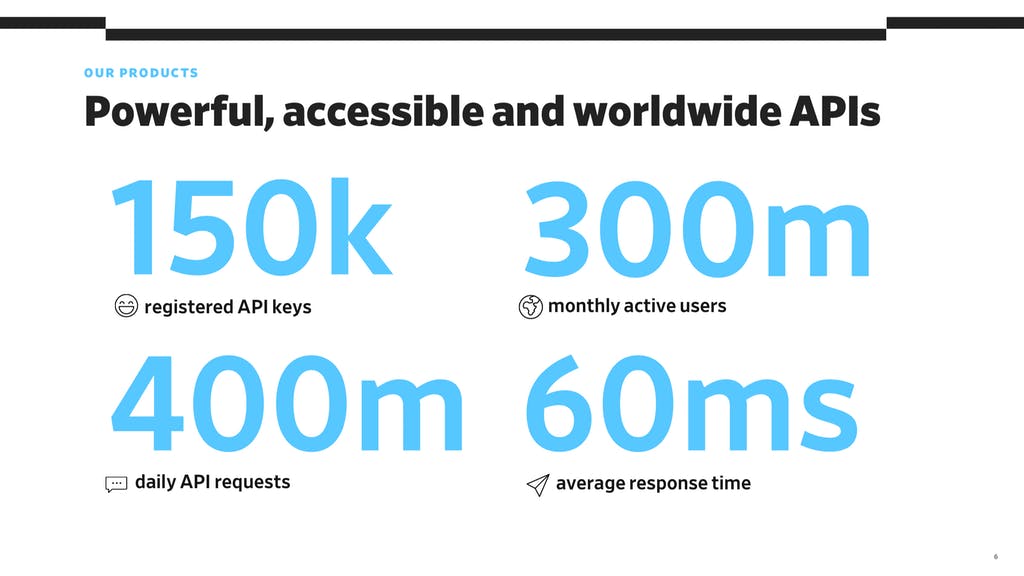 Once you're confident enough about your product, you can start engaging the conversation with your community. With this in mind, we created a news section on our Developer Portal in September. The idea was to aggregate all the content we created for developers and explore new types of formats to inform and engage them.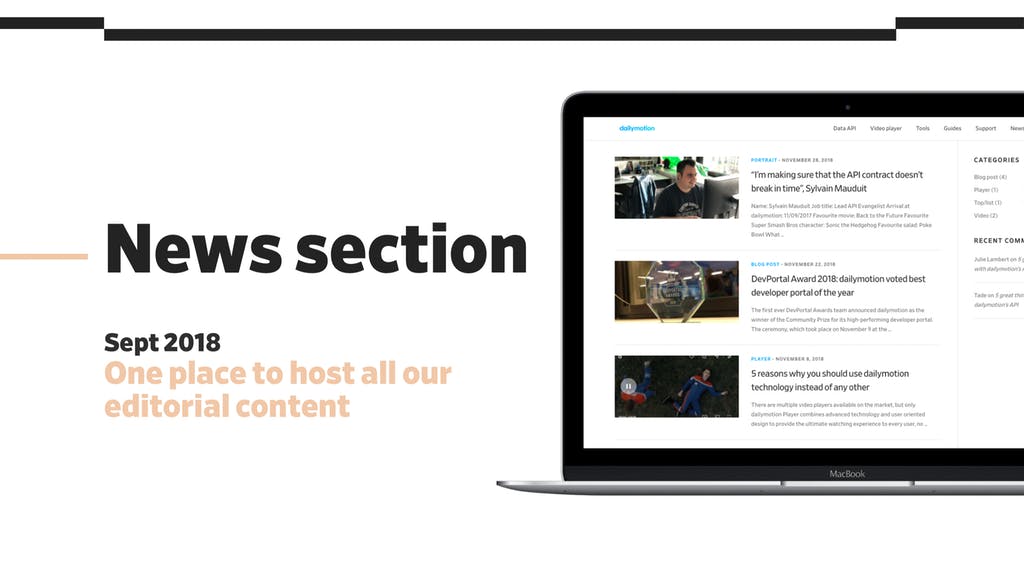 There is one core idea to keep in mind when creating content for a Developer Portal: all audiences have different faces. So first thing's first, start by studying your users and discover who you're really talking to. At Dailymotion, we defined 3 profiles of API users: newbies, experts and influencers. On that basis, we now regularly create content formats dedicated to each of these profiles.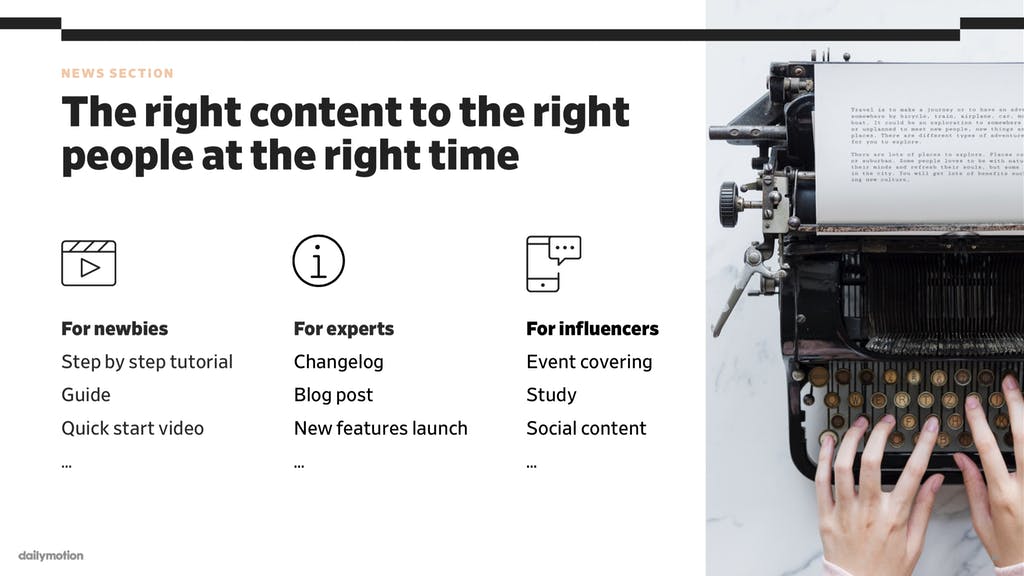 Sylvain emphasized thatthe point of a content strategy is to turn your Developer Portal into a community hub. This platform is meant to be the place to be for developers who want to interact with your product. News, blog posts, team portraits… any content from any platform (Twitter, LinkedIn, support, external websites, newsletters…) that we create point to the center of our community: our Developer Portal.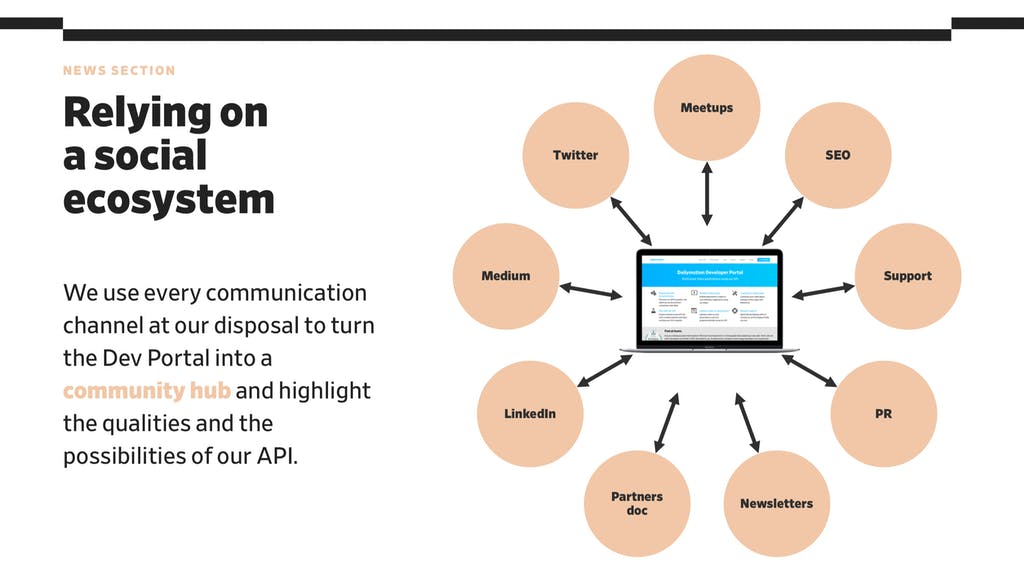 Another way to empower your community is to provide great support. Sylvain highlighted how careful Dailymotion is when dealing with user questions. To offer a caring support, we hired developers to take up this challenge, because they are the only ones walking in the shoes of the people who use our APIs every day.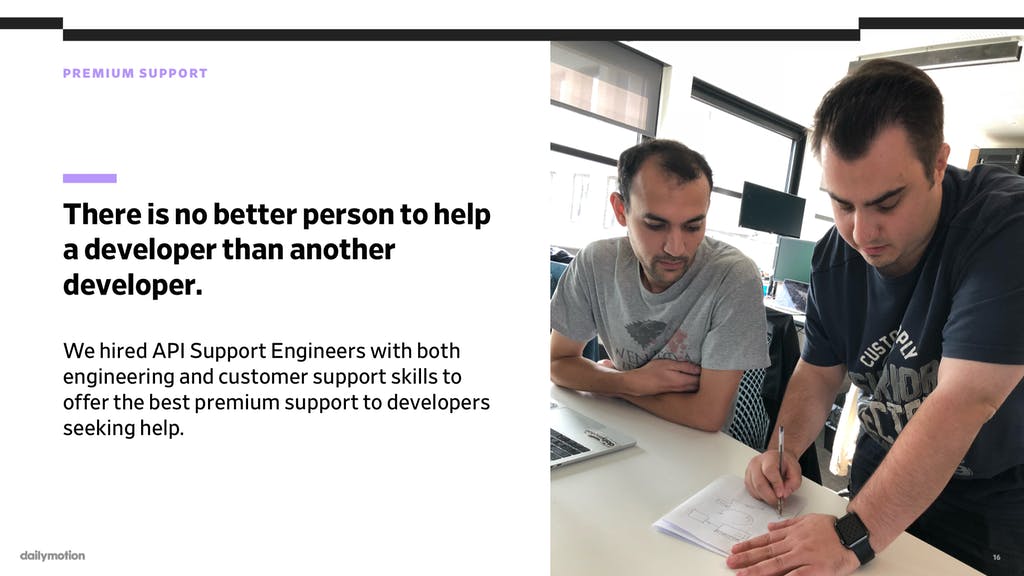 Sylvain presented a quick use case to illustrate what premium support means to us. Where a bot just answers "Please check the doc", our support engineers take time to analyze the context and offer a much more detailed and customized answer. Once again, documentation is the basis, but we truely think that we need to go further to deliver a better developer experience.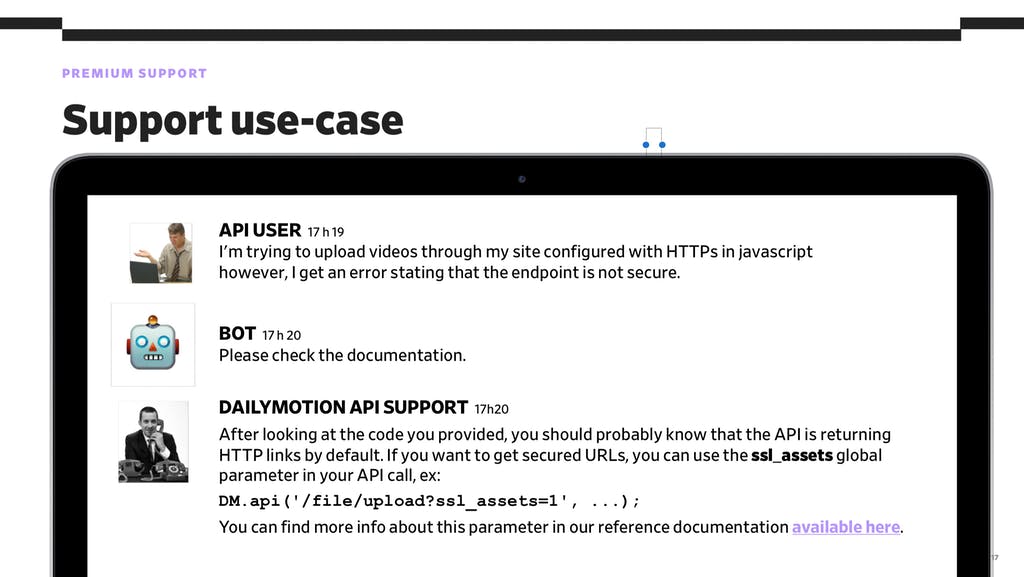 As a conclusion, we think that the most important is to inspire developers. A Dev Portal's first purpose is to provide the developers elementary needs (a good product and a good documentation), but it's also an opportunity to show the amazing potential of your APIs and engage the conversation with your community.