"I feel really useful every time I help someone use our APIs", Nicolas Ferron
Name: Nicolas Ferron
Job title: API Support Engineer
Tribe: Scale
Arrival at Dailymotion: 28/08/2018
Super Smash Bros main character: Luigi
Favourite cake: Kouign amann
Favourite outfit: Plaid shirt
What does it mean to be an API support engineer at Dailymotion?
"My job is to manage Dailymotion's public APIs user support. I'm facing external developers every day and I help them deal with issues they might encounter while developing with our products. As the developers are using a lot of different technologies, this particular position requires a lot of adaptability. On a daily basis, it mainly means developing in PHP and using MySQL and Elasticsearch when dealing with our REST APIs. I also use Python and Golang when working on our internal GraphQL API."
What do you like the most about your job?
"I feel really useful every time I help someone use our APIs. It is also a way to maintain the continuous improvement of Dailymotion's technology. A user question or issue is always an opportunity for us to create a better product. That's why we are very careful in the way we answer and take care of each demand."
What was your background before joining Dailymotion?
"I worked at Aéroport de Paris as a project manager assistant. At first, my job was to create scripts and tools to help the infrastructure service and then to manage the digitalization and internalization process of the finance team billing. I also worked for Suez. I was in charge of the administration and the support of a cartography platform, which means daily help for the team to create complex maps using financial data."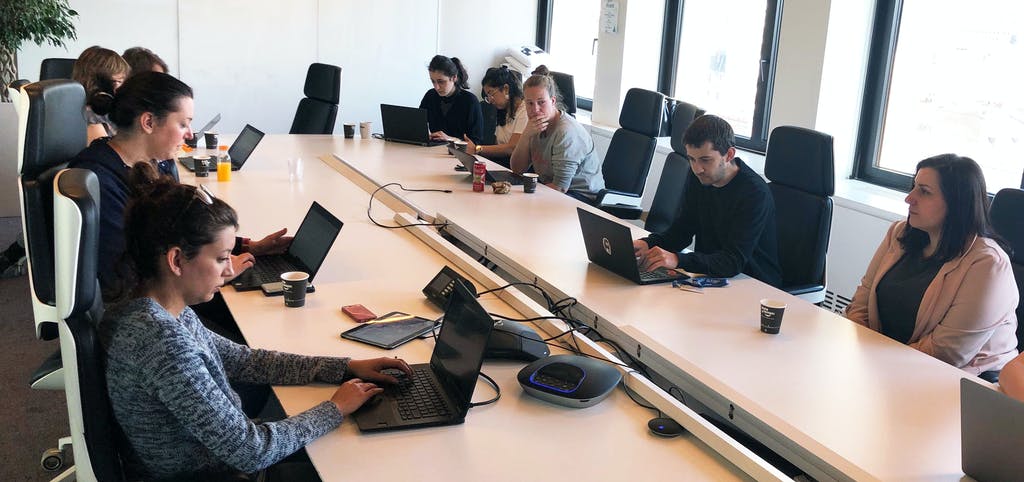 How do you work with Dailymotion's support team?
"The support team is in charge of level 1 and level 2 support. I'm level 3, which means I only interact with users when they passed through this first filter. To be able to understand each issue and give an appropriate answer, I have to work hand in hand with the support team. Concretely, it means understanding and following their processes and aligning with Dailymotion's common guidelines. I believe that the closer our teams are, the better our global support experience will be."
Why did you choose to become a developer in the first place?
"It all started with an Amstrad CPC 464! Do you remember this old school machine? I used to play games using tapes on it. As far back as I can remember, I always wanted to disassemble, test and tinker with computers. I've always been very curious. I started by creating websites with my friends following PHP tutorials on the Internet. Then I learned how to code and now I enjoy earning a living from it."